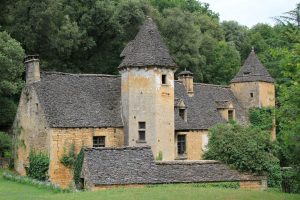 In the UK, they would probably refer to it as a Manor House, but over here, anything bigger than a farmhouse is called a 'Chateau'.
I'm not really a fan of the 'High Renaissance' Chateaux of the Loire valley; I much prefer the rustic beauty of the 15th C Chateau Forts that one finds dotted around this corner of France; such as Lacypierre.
The one above is new to me, and I covet it. It is small enough to be liveable-in, and stunningly beautiful. All its outbuildings are similarly built, respecting every detail (below).
All the roofs are covered in stone (
lauzes
)
,
and there isn't a brick or concrete block in sight.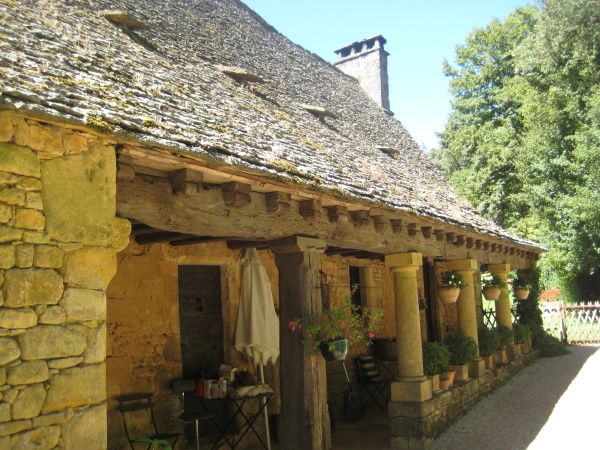 When I was cutting stone, I worked with a young man who came from such a house. It was a classic Chateau Fort; square with a round tower at each corner. For some reason I stayed overnight there, just with his rustic father and himself.
It was quite an experience seeing the interior of such a magnificent house being lived-in like a peasant cottage; mess everywhere, amongst exquisite stone carving and painted ceilings. A true cold-comfort chateau; a wealthy farmer's fortified home.