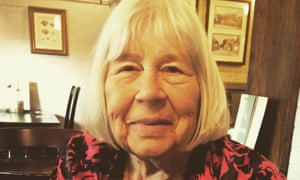 We are sorry to report the death of our very good family friend Sonja.
I know that most of my 'family' readers will remember her with huge affection. Her remarkable life touched so many.
Sonja was married to the eminent orthopaedic surgeon David LeVay (his book 'Scenes from Surgical Life' is worth reading, if you are interested in medical things).
Sonja was a committed Socialist, Nurse, Magistrate, Samaritan, and Quaker. One of her great successes was to co-found a charity to rebuild an orphanage in Bulgaria. She did so much good for her fellow man, that it's impossible to innumerate all her accolades
Those who knew her, or of her, may like to read her obituary from The Guardian.
https://www.theguardian.com/society/2016/oct/16/sonja-le-vay-obituary
Farewell Sonja; you were a good'un. My sincere condolences to Jonathan, his brothers, and her entire extended family.