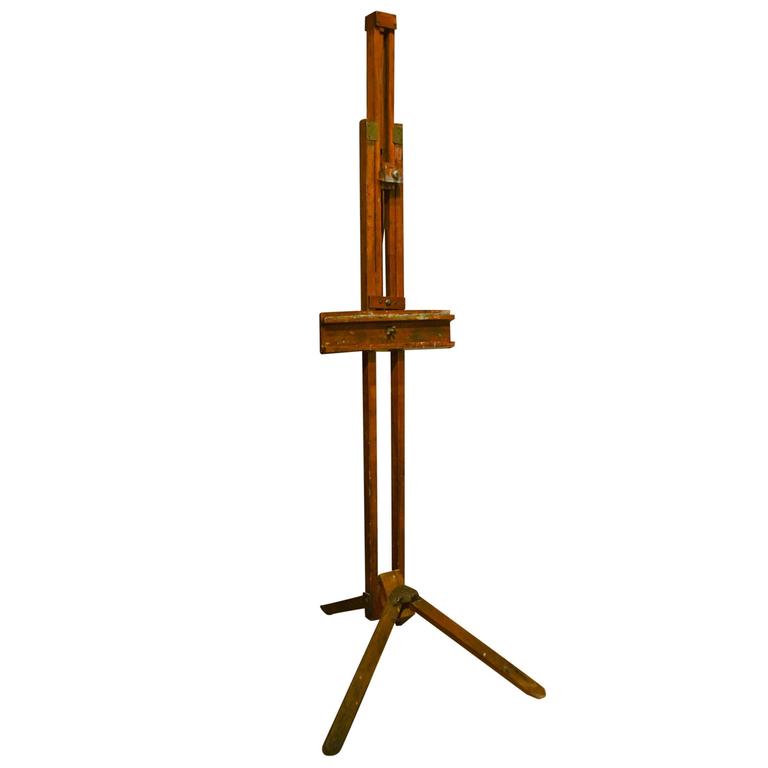 The day I left my Art College Foundation Course, I came across the Caretaker throwing away all sorts of (what he considered) 'rubbish'.
He was pushing a cart-full of broken easels (like the one above) towards a giant bonfire; ready to chuck them on.
I asked him if I could take a few of them, and piled about 7 or 8 onto the roof-rack of my VW Beetle.
Whilst talking to this discerning cleaner, I asked him if he was chucking out anything else that might be of interest to me. "Only those old plaster casts" he replied, nodding his head towards a pile of old and broken plaster Greek and Roman torsos, heads, feet, etc. I grabbed a large torso, a corinthian capital, and a head. I still have the head (below).
Back at home, I managed to assemble two complete easels from the pile of bits-n-pieces. The assembly work took about ten minutes, and I was left with a nice pile of rejected wood which went on the fire.
I still have one easel; the other one I lent to a friend. When I eventually went to collect it from her, she told me she'd thrown it away. Charming!
I don't wish to moan about the UK's Education budget, but multiply that carefree Caretaker's attitude towards equipment by tens of thousands schools and colleges, and you begin to see just a tiny fraction of the unnecessary waste.
Not that I'm complaining, of course!